We had a nice time with some fabulous kids today. We observed the sun and taught them basic solar astronomy. They saw the sun through filters for the first time and their expressions were priceless!
Giving a talk to the kids.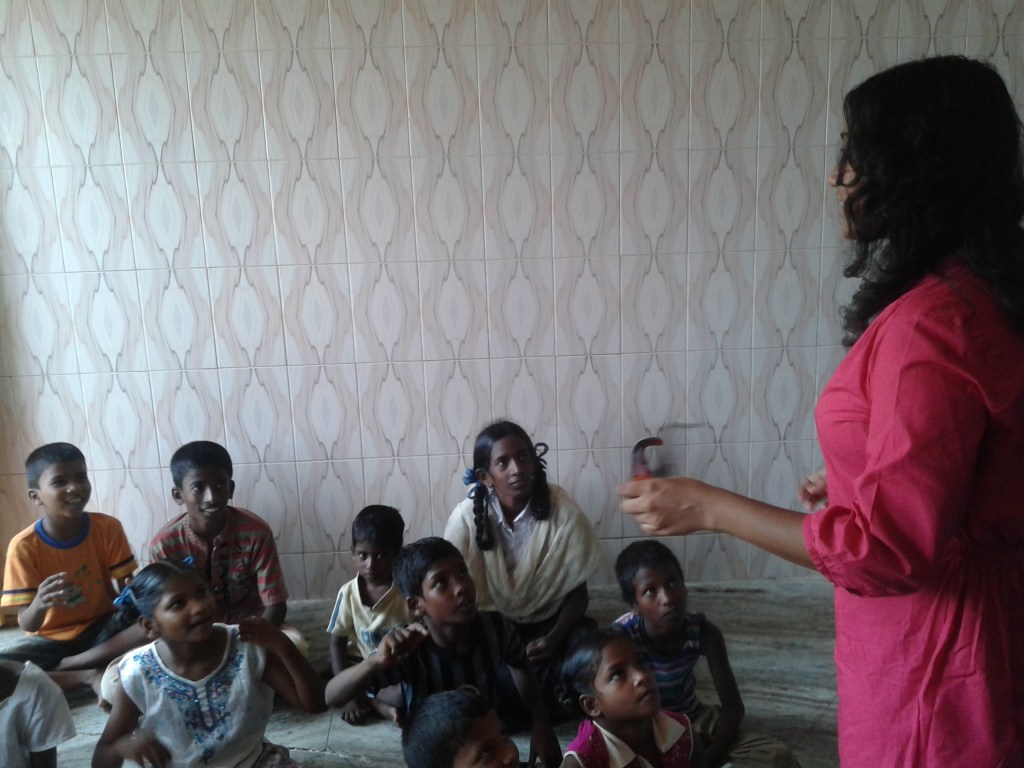 The sun is appearing so small!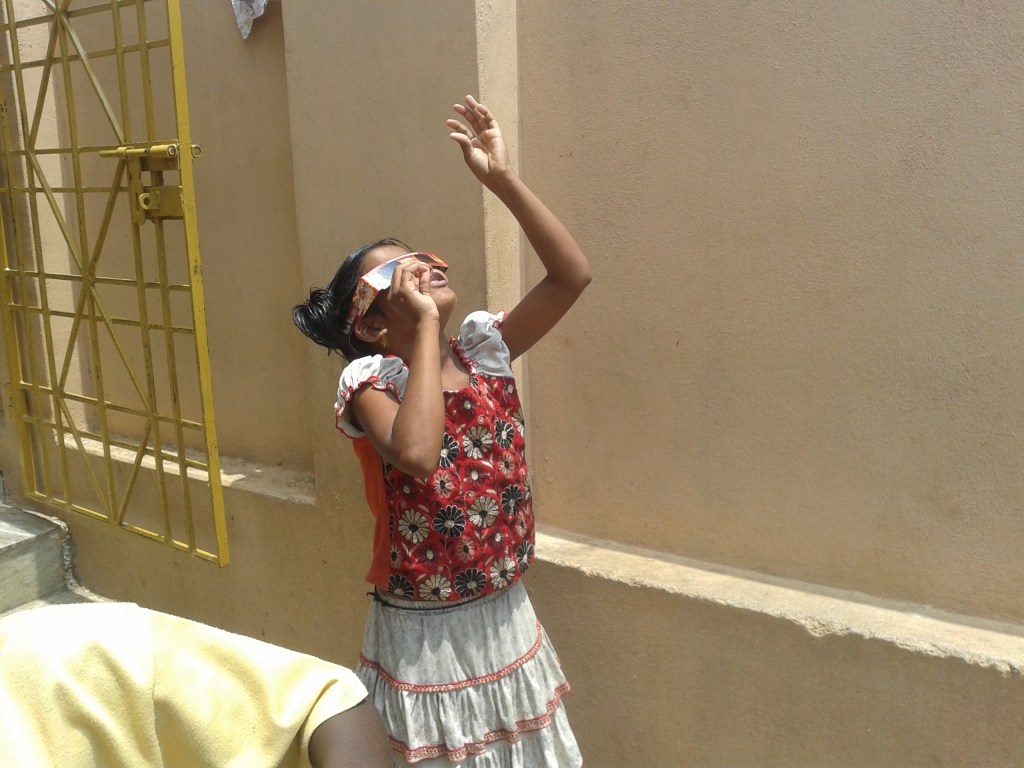 Drawing time.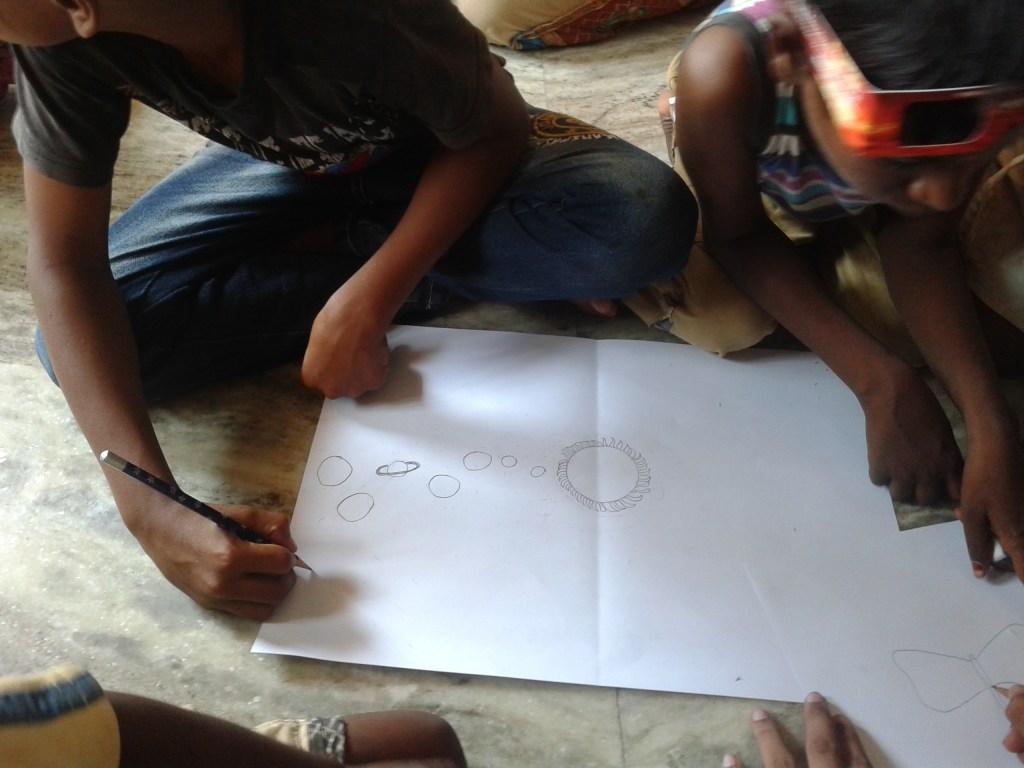 In awe.